Health Food Store in Arnold, MO
Good 4-U Nutrition is Arnold, Jefferson County, Fenton, St Louis, and High Ridge, MO's trusted health food store. We specialize in organic produce, nutritional supplements, body care, and much more! Whether you're new to the healthy lifestyle or a returning customer, the on-staff experts at our vitamin supplement store are always available to help. Visit us today to stock up on all your favorite health foods!
Experience Good-4-U Nutrition
Good 4-U Nutrition is the only natural food grocery store in Arnold, MO dedicated to helping you live well. From organic produce to household products, we carry a wide variety of healthy food, produce, vitamins and body care products. We specialize in grass-fed and free-range meat, allergen-free foods, bulk grains, seeds and herbs, and natural pet care products. We care about you and what you're putting into your body! Our products are competitively priced—we take pride in being able to offer better prices than Amazon and other health food stores.
You can expect top-notch service from our organic grocery store in Arnold, MO. Our experts have worked in the health and nutrition field for over 25 years, providing customers with the best products to fit their lifestyle. We are 100% trustworthy and will never try to oversell you on anything you don't need. Stop into our natural food grocery store in Arnold, MO! We offer in-store samples often and our owner is always in store to answer any questions you may have. Not happy with something you've purchased? Our vitamin supplement store will refund your money and recommend a different product. We want our customers to be completely satisfied with what we have to offer! Visit us today to stock up on all your favorite health foods.
Our organic grocery store has more than 18 years of nutrition experience that sets us apart from our competition.
We take pride in our large selection of homeopathic, organic, natural and vegetarian products—all at competitive prices.
We are proud of our A+ rating with the Better Business Bureau (BBB) as a vegan grocery store.
Interested in trying a product but unsure if you'll like it? We offer in store samples often.
Unsatisfied with your purchase? We'll refund you your money, allowing you to try something different. We want you to be 100% satisfied with our products!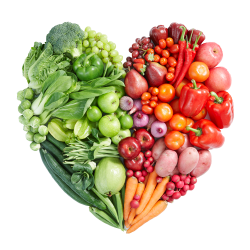 We're Good 4-U!
Call us at 636-467-2000 or visit our vegan grocery store today! We guarantee you'll find everything you're looking for to live your best life.
Your trusted source for health foods and supplements in Arnold, MO & surrounding areas including:
Farmington, MO
Perryville, MO
Festus, MO
Hillsboro, MO
De Soto, MO
St. Clair, MO
Old Mines, MO
Bloomsdale, MO
Waterloo, MO
Fenton, MO
Imperial, MO
Oakville, MO
Antonia, MO
Otto, MO
Liguori, MO